Members of the Catonsville Nine standing at the burning of the draft records site, May 17, 1968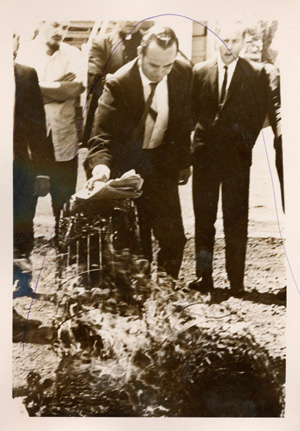 Collection:
Herman Heyn
Date:
1968-05-17
Date of Digitization:
2004-08-04
Source:
Herman Heyn
Original Dimensions:
19 x 13 cm
Creator:
?
Description:
A photograph depicting the event of burning the draft cards by the Catonsville Nine. In front is Tom Melville, behind him, left to right, George Mische, Philip Berrigan and John Hogan.