Members of the Catonsville Nine watching the burning of the draft records; May 17, 1969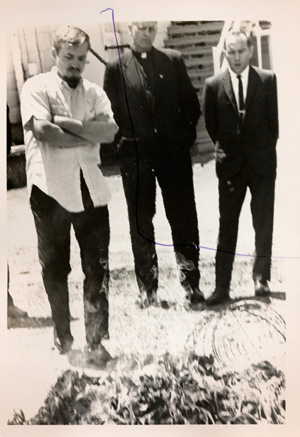 Collection:
Herman Heyn
Date:
1969-05-17
Date of Digitization:
2004-09-09
Source:
Herman Heyn
Original Dimensions:
19 x 13 cm
Creator:
?
Description:
Picture of the Catonsville Nine guarding the flame of the burning draft cards. Standing are, left to right, George Mische, Philip Berrigan and John Hogan.